Go Back Couple is a TV series released in 2017 The leading star actors of Go Back Couple are Cho Hye-jung, Han Bo-Reum, Heo Jung-min, Jang Na-ra, Kim Byeong-ok, Kim Mi-Kyung, Lee Byung-joon, Lee Yi-Kyung, Min Ji, Son Ho-jun. So far the TV Show has been viewed 1486 times. The main TV Show genre categories for Go Back Couple are: Comedy, Sci-Fi & Fantasy. TV Shows similar to Go Back Couple are Eve, Michael McIntyre's Comedy Roadshow, Rake, Kill la Kill, Bakersfield P.D., Bluestone 42, Moyasimon: Tales of Agriculture, The Muppets, $#*! My Dad Says, Camera Café, Dead Set, Duck Quacks Don't Echo, Zapeando, Gominolas, العيادة, The Guest Book, Extras, Twenty Twelve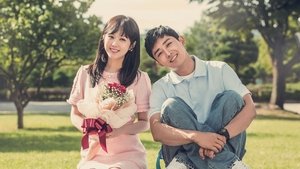 Choi Ban Do and Ma Jin Joo are both 38-years-old and a married couple. Choi Ban Do has been burdened with being the breadwinner and Ma Jin Joo is a housewife with low self-esteem. Even though they loved each other when they married, they now hate each other. They both regret marrying at such a young age. The couple travel through time and find themselves as 20-year-old university students, when they met for the first time.
If you have watched Go Back Couple rate it using the form below and inform other viewers about it.
Loading...
Release:
2017
Runtime: