The Beyond is a film released in 2018 and directed by Hasraf Dulull. The runtime of The Beyond is 103 minutes (01 hours 43 minutes). The leading star actors of The Beyond are Amy Argyle, Brian Deacon, David Bailie, Ezra Khan, Jane Perry, Jessica Blake, Julian Graham, Kosha Engler, Nigel Barber, Noeleen Comiskey. So far the movie has been viewed 4155 times. The main movie genre categories for The Beyond are: Horror, Science Fiction. Movies similar to The Beyond are Lunacy, Return to House on Haunted Hill, Sky High, It Follows, Ghost Rider, The Tunnel, Book of Blood, Antarctic Journal, Resident Evil: Apocalypse, Dumplings, The Haunting in Connecticut, Donkey Punch, WΔZ, House Of 9, Nurse 3-D, Genocyber, Prowl, iMurders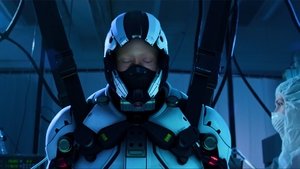 Set in 2019, The Beyond chronicles the groundbreaking mission which sent astronauts – modified with advanced robotics, through a newly discovered wormhole known as the Void. When the mission returns unexpectedly, the space agency races to discover what the astronauts encountered on their first of its kind interstellar space journey.
If you have watched The Beyond rate it using the form below and inform other viewers about it.
Loading...
Release:
2018
Runtime:
103